At Cratty & Swanson Advisors L.L.C., we believe no two investors are alike. In order to help each client meet their financial goals, we use a personalized approach to investing. Our advice and recommendations are tailored to our clients' investment goals, desired return objectives, risk tolerance, time horizon, and income needs. Our investment strategies are designed based on your investment goals.
Strategic Alliances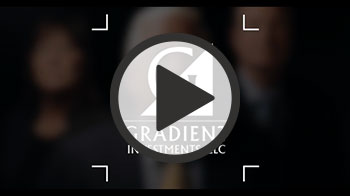 Cratty & Swanson Advisors L.L.C. offers professional money management through various third-party money managers. One of our strategic alliances is with Gradient Investments, LLC (GI). GI is an SEC registered investment advisor firm offering clients over twenty proprietary portfolios. The portfolios are managed by their Senior Portfolio Manager, Michael Binger, CFA; and Senior Investment Analysis, Mariann Montagne, CFA.
These three experienced industry professionals now offer our clients their combined expertise. Binger brings over 24 years of institutional equity investment experience to Gradient Investments and its affiliated advisors and clients. And, Montagne has 20 plus years of working with both institutional and high net worth clients and has amassed a strong breadth of investment experience in her tenure. In addition, Binger and Montagne are regular contributors to CNBC, Fox Business, Forbes, The Wall Street Journal, and have many other national publications.
Whether your financial goal is preserving principal, maximizing income or accumulating capital, our third-party money managers have carefully designed a strategy to help you achieve your long-term financial goals.